_______________________
Any amount you want to pay.
One time payment or monthly payments.
Join our Virtual Race today and be a part of finding a cure for multiple sclerosis. Proceeds fund our Center Without Walls program, a network of the nation's top MS research centers. This cutting-edge collaboration of research centers currently include Cedars-Sinai, UC San Francisco, Harvard, Yale, USC, Johns Hopkins, and Oregon Health Sciences University. Last year our gala raised over $1.75 million for MS research and Steven Tyler, Natalie Cole, and CeeLo Green performed for our special 21st Anniversary! Thank you for all your support and helping us Erase MS. For more information about the Race to Erase MS, please visit
Erase MS
!
________________________
Mocha Club
Giving up the cost of a couple mochas to support relief and development projects in AFRICA. There are several projects within the Mocha Club to support. The division I chose to help is the homes for raped mothers and their children who are cast out of their villages because of it. Rebels and militia run through these villages and not only take possessions, but take women in every possible way. Instead of comforting these women, they are cast aside and forbid to return. My dollars go to the help, aid, support of these women and children, their homes, schooling, food, and job training to support themselves. $9 is all it takes.
Poured Out believes every community deserves the opportunity to access
clean drinking water
. In order to achieve this goal, Poured Out seeks to enable individuals to access clean water through various filtration techniques, educate communities in working and maintaining these units, and empower those who share our concern in providing those things. We design, build, and install filtration systems in an international setting. Currently we are working in Haiti.
Poured Out US Disaster Response
seeks to be first-on-the-ground response to communities who have been struck by natural disaster. We help local churches by providing the necessary knowledge and equipment to help deal with the crisis around them after a natural disaster. We also connect willing volunteers to tools and homeowners needing help after a storm. We muck out homes, clean up debris, cut down dangerous trees, repair roofs, distribute goods, and ensure people get the help they need as quickly as possible.
_________________________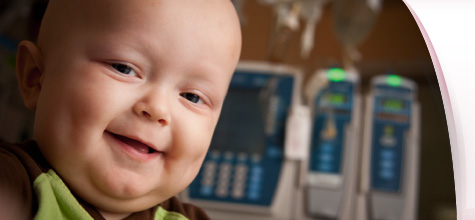 I think St. Jude's speaks for itself. They pay for the lodging, food, and care for children suffering from cancer and other diseases and their families while they undergo treatment. I pray you never have to need them for your family. This organization is amazing because they offer treatments even to families that can't afford it. Please, even if it's just a one-time fee, donate to this awesome organization.
_____________________

We Give Books
This program provides books for children that wouldn't get them otherwise. Books are donated all over the world to help stop illiteracy. Children get books and are helped with programs to learn to read, help our kids be prepared for school and kindergarten by having the basic reading skills before they enter into the school systems, to give books to countries and children that can't even attend school.
Join Me HERE
____________________
Wounded Warrior Project
Any amount you want one-time or $19-$30 monthly
To honor and empower wounded warriors. Wounded Warrior Project is proud to be a part of the Combined Federal Campaign (CFC) as charity #11425. Most veterans face challenges as they transition back into civilian life, and today's wounded veterans are meeting extraordinary obstacles including, the physical injuries as well as invisible ones, like post-traumatic stress disorder (PTSD). It's time for EVERYONE to take part in ensuring our injured service members are well taken care of since they ensure that WE are taken care of. WWP envisions a generation of Wounded Warriors well-adjusted in mind, receiving support to overcome the challenges of readjustment. Through interactive programs, outdoor rehabilitative retreats, peer support, and professional services, warriors are given the tools to maintain healthy, meaningful relationships with family and friends, and pursue life goals without the barriers or stigmas associated with mental health issues.
Join Me HERE